Bye, 2020! There are certainly things we won't miss about this past year. Looking back, however, one of the things we are thankful for is the real estate boom. In many parts of Florida and throughout the country, the real estate market has been hot!
That's been due to record low mortgage rates, but inventory is lower than what is needed to keep up with demand. This means prices are moving up sharply, and many buyers are willing to offer more than the asking price.
This sounds like a great thing for sellers, but there's a step that can be forgotten until it's too late – *dun dun dun* - the appraisal.
Unless you're paying in cash, the bank needs to ensure that they're not giving too high of a loan for the property. Just because a buyer really wants to buy it for $15,000 more than asking doesn't mean the bank does.
Ways to Avoid a Low Appraisal
1. Don't Be Zillowed - Price the home correctly. Avoid the urge to overprice because of the market. Find a comfortable price that has some room for negotiation - up or down.
2. Consider Upgrades – According to a local appraiser, the usual upgrades are always great ways to increase your appraisal value:
Upgraded Kitchens
Renovated Bathrooms
New Windows
3. Prepare the Home for Occupancy – A home that's ready to live in will likely earn a higher appraisal. Touch up walls and base boards with paint, pressure wash the exterior of the home and driveway, declutter every room, mow the lawn, and finish any incomplete projects.
"I Did All That, but My Appraisal Was Still Low! What Now?!"
Receiving a low appraisal can be stressful for the seller and buyer. The buyer thinks they are going to get a better deal, but they might actually lose the deal by staying with the original appraisal. The seller is not happy since they believe their property is worth more. So, how do you save the sale?
Negotiate a Lower Sales Price
Dispute the Appraisal with the Original Lender
Request a New Appraisal from a New Lender
Our final piece of advice when dealing with an appraisal is to relax and let the system work. It's in place to make sure everyone has a safe transaction.
For any additional questions about appraisals and staging, please call any of our offices to speak to our team.
As a listing agent, sellers depend on your knowledge and expertise to sell their homes as quickly as possible. Since some listings are easier than others to market, we've put together 4 ideas every real estate professional can use when selling a house.
1. Lights, Camera, Action!
If you aren't using video in your listing marketing strategy, you're missing out. According to Biteable, real estate listings with video receive 403% more inquiries than those without video. Including a walk-through video gives potential buyers a better idea of the home's layout and helps them imagine living in that home.
Utilizing videos on different platforms, not just in your listing or on your website, can help expand your listing's marketing strategy. Creating video content for social media attracts even more potential buyers to your listings. There are many different ways to utilize video. One of those ways is by showing off the home's community. Is there a park? Did a new restaurant open nearby? Is there a festival or farmer's market in the vicinity? Think of the different features potential buyers might want to see near the property. Does the home offer a beautiful sunrise/sunset view? Are there customized features in the house? You can show potential buyers all of these special differentiators through videos.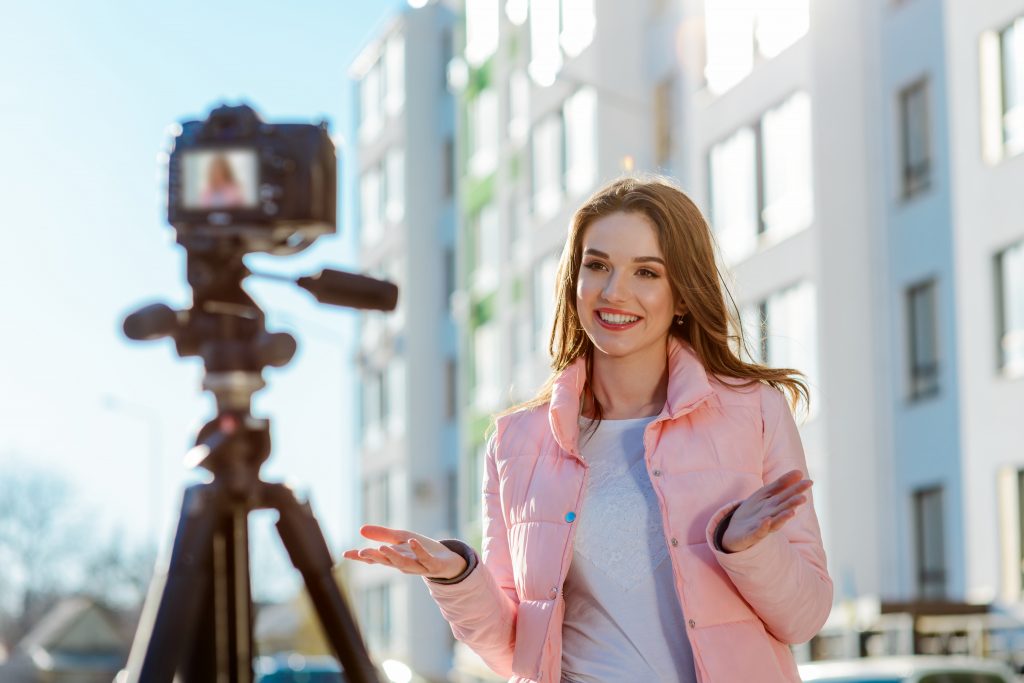 Creating videos doesn't have to be complicated. We highly encourage hiring a videographer to help create an impressive walk-through video for your listings. However, hiring a professional isn't always in the budget. There are multiple apps you can use to help create videos. For example, Animoto and Powtoons offer video templates, stock videos/photos, and animations for users to utilize in making customized videos.
2. A Picture Is Worth a Thousand Words
Poor listing photos reduces the chances of selling a listing quickly. The longer a home sits on the market, the more likely you'll have an unhappy seller and lose out on future business.
Again, we suggest hiring a professional to take listing photos. Professional photographers have a large collection of equipment and know the best ways to capture a home's beauty. However, if you don't have photography expenses in the budget or would prefer to master listing photography yourself, you have options. With a few keywords in a Google search, anyone can find all sorts of information on real estate photography tips and tricks. And, if you're in a time crunch or don't feel like learning Photoshop, you can find apps on your phone like Snapseed or Pixlr to edit all your photos.
3. Show the Data
Create infographics, videos, or pictures with market data and neighborhood statistics that correlate with your listing(s). Sharing this information helps educate potential buyers and make you the neighborhood expert. Sharing market data brings valuable insights to both sellers and buyers and empowers them to make wise investment decisions.
4. Discover the Neighborhood!
Another great way to boost traffic to your listing is by showcasing the neighborhood! Is your listing in a dog-friendly area? Does it have a high walkability score? Share that information with a video or picture of the surrounding as you're walking through the area or visiting the dog-friendly establishments. Do you have a listing perfect for a foodie? Or, in the perfect school district? Create content promoting that information.
You can take it one step further by writing blogs about these property benefits to feature on your website. Doing so helps boost credibility with clients and fellow real estate professionals.