Hillsborough Title provides complete title, escrow, and settlement services throughout the State of Florida, representing buyers, sellers, and lenders.
Closings & Escrow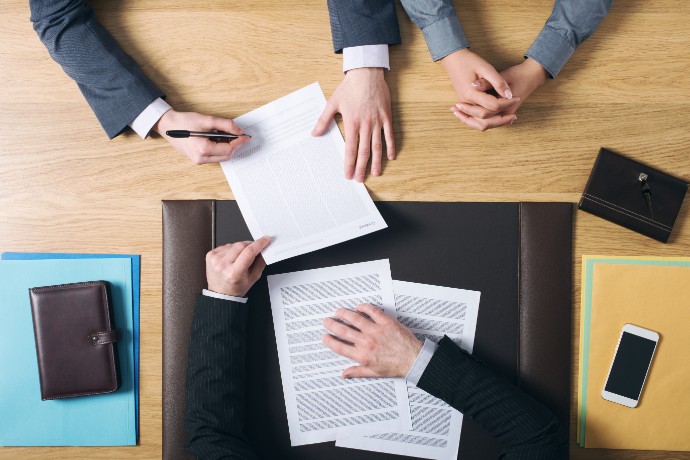 We are committed to making the title/settlement experience as simple and stress-free as possible. Our staff and closing agents conduct closings professionally, reliably, and adhering to the highest standards of integrity.
Our goal is to provide REALTORS®️, brokers, buyers, sellers and lenders with closing services that are complete, accurate and rapidly executed. The deep experience of Hillsborough Title's in-house attorneys is a valuable resource for clients during the complex closing escrow and settlement process. Our counselors' areas of expertise include both residential and commercial transactions, as well as refinance loan closings.
We Are One of Florida's Top Title Search Companies
When buying or selling a home, make sure you are protected with a thorough, professional title search and title insurance from one of Florida's most experienced companies – Hillsborough Title. Chances are, the property you're buying has gone through many ownership changes. Title insurance will protect you from any weak link in the ownership chain, like unpaid real estate taxes or a forged signature in the transfer.
Reliable services like these will ensure that all the documents needed have all been prepared correctly, resulting in a stress-free transaction for you and everyone involved.
Call us today for assistance with various title services. To find a location nearest you, click HERE.