Surveys, also called boundary or land surveys, map out your real estate property, show its boundary lines, improvements made to the property, and all access to the property.
FIVE GREAT REASONS TO PURCHASE A SURVEY
1. UNDISCLOSED RIGHTS AND EASEMENTS
You may own your new home and its surrounding land, but someone else might have a right to use a portion of your property. A survey will show physical evidence of the rights of others to use your property for access, parking, utilities, and other situations.
2. UNDISCOVERED ENCROACHMENTS
A survey may be the only way to tell if a third party holds a claim to part of your property because their improvements, such as a garage, fence, or swimming pool, are on your land.
3. IS THE PROPERTY BUILT ON THE CORRECT LOT
It may seem impossible, but sometimes a house is built on the wrong lot. A survey provides peace of mind by showing the exact location of the house you are buying.
4. KNOWING THE SIZE OF YOUR PROPERTY
A survey shows the exact dimensions of the property's boundary lines and how much land is included within those lines.
5. FUTURE ADDITIONS
Many residential plotted lots can have building restrictions, which could prohibit you from building close to the boundary lines. If you are thinking of building future additions on your property, a survey can help determine if the lot is right for both your current and future plans.
These are a few reasons why you should purchase a survey when making one of the largest investments in your life. We've created a downloadable PDF of this information for you to keep or share.
At Hillsborough Title, we are always available to answer questions about your survey or your closing. Feel free to contact our office with any further questions you may have.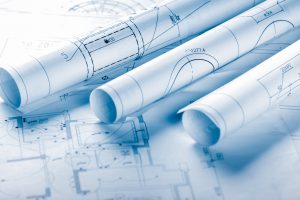 It's Spring, which means it's time for new growth and sales! Let's make sure your new customers are ready to buy a home in the busy season by ensuring they know the importance of a land survey! Getting a survey is more important now than ever and can help your customers ensure that they're getting everything they paid for - and nothing they didn't!
It may seem obvious where the lines of a property are when you're on the land, but because of easements and agreements between neighbors, those property lines might not have been legally recorded, which means the property divisions might not be as clear as you think!
If your customers do not clearly define their property lines, they might fall victim to a full range of unpleasant scenarios. Take a look at these common situations that your customers may face:
When the property lines are not defined and a neighbor's fence or building ends up in your customer's yard, old neighbor agreements that may have been in place at one time might no longer be agreed upon. This can lead to disputes or, worse, legal liability.
A common easement is a piece of your customer's property that they allow utility companies to access, but other easements exist, like those for drainage or dock maintenance. Building on these easements can be illegal and costly.
Each property has requirements for how close or far from the property lines your customer can build. If a new structure, such as shed or pool enclosure, is within these lines your customer could be forced to take them down, which means time and money wasted!
In addition to the situations listed above, surveyors also maintain a true legal description of a property to ensure buyers are purchasing the right property and can certify the new survey to the buyer (new owner).
So, as the real estate season heats up with the Florida weather, encourage your customers to get a land survey before closing. It's one more step they can take to protect themselves when purchasing their property.