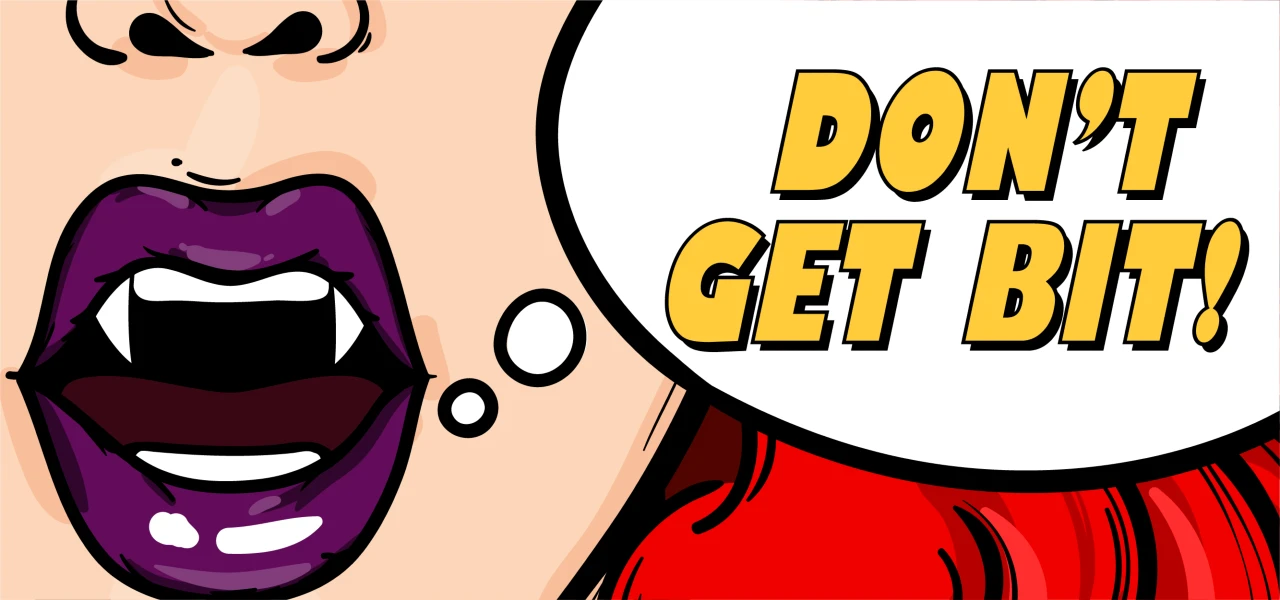 One side effect of the COVID crisis has been an increase in the use of online based video chat services like Zoom. Unfortunately, this also has created a new type of online cyber-criminal... the ZOOMPIRE!
This "vampire" isn't after your blood but, instead, specializes in sending fake zoom meetings to users to steal their personal data with specialized links used to fool the person into believing they've been invited to an online meeting.
Researchers at INKY say that these new attacks are even fooling some Secure Email Gateways (SEGs), making them harder to catch.
In addition, they can send a direct link, preventing your browser's fraud prevention, as well. "If the hacker includes a fake attachment, it leads to a fake login page that's locally hosted on the recipient's computer, not the internet," the researchers write.
The solution here may be a low tech one. By texting or calling to confirm any meetings you didn't set up yourself, you can be sure you're only joining meetings you're supposed to join - and prevent the ZOOMPIRE!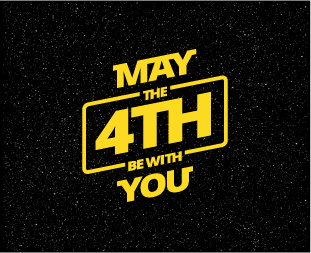 This May don't forget to celebrate "May the 4th Be with You" – a fun holiday celebrating the biggest movie franchise in history, Star Wars!  It's a story of the Jedi vs. the Sith, Rebels vs. the Empire, and Good vs. Evil - which reminds us of our galactic fight vs. hackers!
Much like the Jedi, we're locked in an endless battle against evil, and much like the Sith, that evil can clone itself, change, and adapt to our defenses. That means we must be ready for anything.
Here are a few ways we're helping protect you against the evils of the galaxy!
"Artoo Detoo, you know better than to trust a strange computer." – C3PO
Our secure portal is like flying your ship through hyperspace to deliver your secure documents. Unlike traditional document delivery, such as emails or fax, our secure portal uses multi-factor authentication to ensure all communication between us and your customers is secure and cannot be intercepted.
"And now, your highness, we will discuss the location of your hidden rebel base." – Darth Vader
Mortgage payoffs are at a heightened risk from those determined to turn to the dark side. While other title companies are fighting against a barrage of fake payoffs sent via email or text, we've centralized our mortgage payoffs, like a hidden rebel base. If the payoff doesn't come from our secure hidden base, we blast it into deep space.
"Never tell me the odds!" – Han Solo
All the security processes above would mean nothing if they failed when we needed them, so we rely on our SOC1 and SOC2 certification to help ensure we keep the odds of anything going wrong as close to zero to possible. Annually, these reports test and prod at our systems, like firing lasers at ourselves to test our shields. The SOC 1 report audits our ability to keep our customer's financial information secure, and the SOC 2 tests our compliance for security, confidentiality, and privacy.
Those are just a few of the ways we're fighting the never-ending galactic battle against outside forces coming after your customer's money. If you'd like to find out how else we can help you, call us today to set up a meeting with one of our Jedi. They are truly experts - and not bad with a lightsaber either!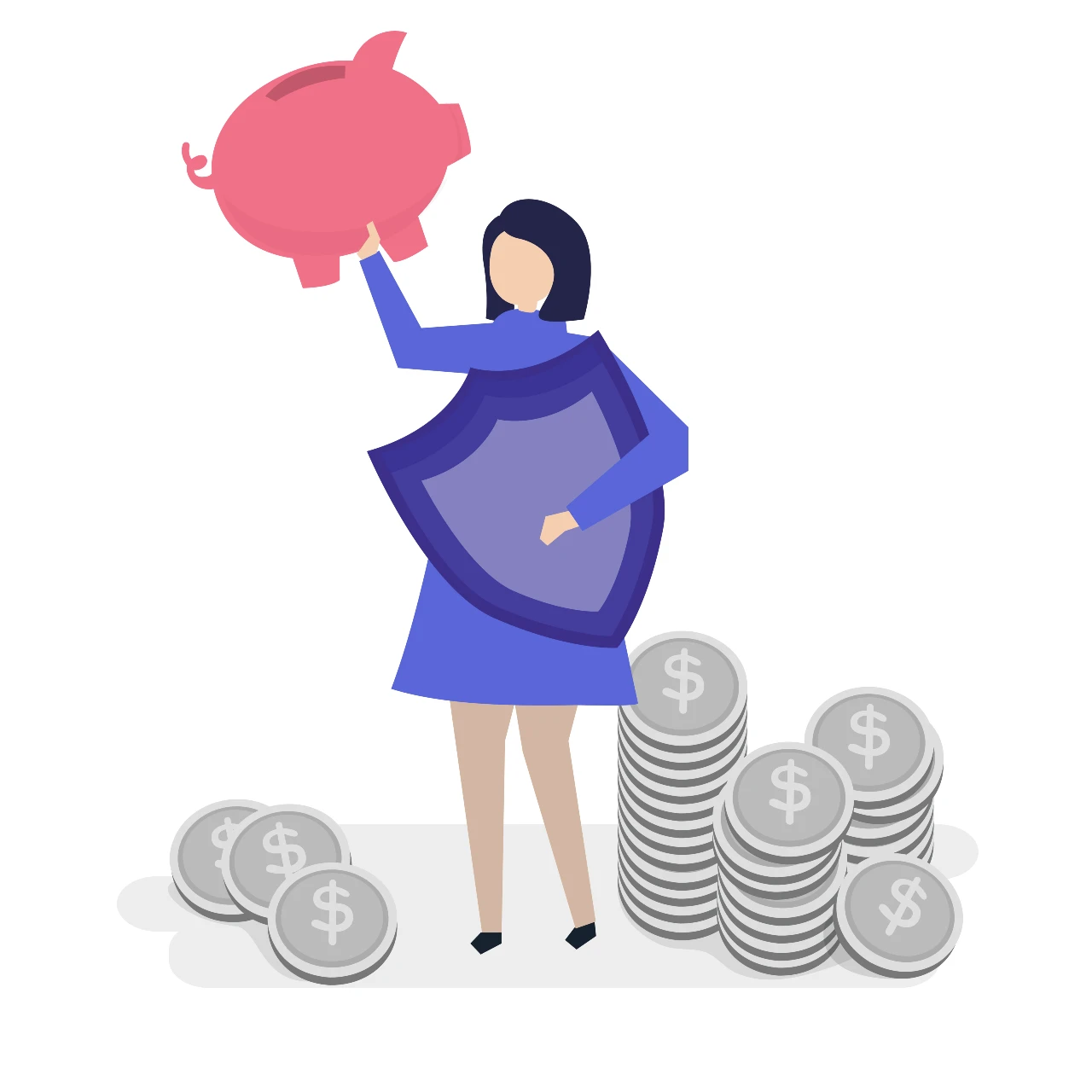 We're all experiencing an unprecedented time in our history; most of the country and large parts of the world are under some type of stay-at-home orders. While our team members at Hillsborough Title are working hard to make sure your transaction closes on time, unfortunately, there is an army of unscrupulous people that are using this time to attack you financially.
As the world has turned to online services for financial transactions, 22% of Americans have been the target of fraud attempts in the past few weeks. They hope that you're too preoccupied with the immediate need of social distancing to notice that the threats of fraud are still quite high.
With that in mind, here are 5 ways to stay safe financially during the COVID-19 novel coronavirus pandemic:
DOUBLE CHECK YOUR CLICK – At least half of all COVID-19 related websites that have registered during this time are suspected of malicious activity. Be wary of ANY coronavirus specific website and pay attention to your clicks on social media or the internet. Before your click, check that the link is going to the expected website – preferably one you know already and trust.
BE AWARE OF FAKE NEWS – Scammers are creating fake news stories on contaminated websites in hopes that you'll not only read them, but share them online - all to get you and your friends to visit their malicious websites. While some of these websites may look legitimate, they can hide spyware or be phishing for your data. Check all news stories to ensure they are from mainstream media sources.
VERIFY THE SENDER – The FBI warns of a significant threat of phishing emails relating to economic stimulus payments, charitable and relief contributions, fake cures, vaccines, and testing kits. If you're not sure, click on the sender's EMAIL ADDRESS (but not any links in the email) to see if the email matches the sender. If you're not 100% sure who the sender is and that you were the intended recipient, do not open or forward the email.
CHANGE YOUR PASSWORDS – While you should always be cautious about your passwords, it's good practice to change them during times of accelerated fraud activity. Some experts recommend using pass phrases instead of complicated passwords, which may be easier to remember. Also, it's not OK to share passwords among websites and other places to prevent your passwords being stolen from one website and used on another.
DON'T TEXT BACK – Have you heard of SMISHING? It's a new form of information phishing that hackers are using to send you text messages that include links or will appear to be from legitimate sources. Remember the same tips from your emails and don't trust anything unless you're SURE who the sender is. Delete anything you're not sure about. Also, no one will ask for your password via text messages, so if you get a text asking for ANY passwords, it's delete-worthy!
Those are just a few ways to help you stay safe while we all are trying to keep our distance from one another. Remember, while you should always use caution when banking, communicating or shopping online, now is the time to be EXTRA vigilant.