There are many documents discussed during the closing process. One of those documents is the deed.
A real estate deed is a document designed to transfer a property from one person, known as the Grantor, to another person, known as the Grantee.
Regardless of the type of deed, it must contain basic information to be considered valid, including a legal description of the property being transferred, the identity of the person selling the property, and the identity of the person buying the property.
Still, there are various types of deeds that you may see, and each one grants the new owner certain promises from the previous owner.
What Types of Deeds Are There?
There are several different types of deeds that can be used during the sale of a property, including the following:
WARRANTY DEED
A warranty deed is a transfer of title where the seller pledges to the buyer that the property is owned free and clear of all liens.
This deed is the most commonly used deed with the issuance of title insurance.
SPECIAL WARRANTY DEED
A special warranty deed is a deed to real estate where the seller of the property warrants only against anything that occurred during their physical ownership.
In other words, the seller does not guarantee against any defects in clear title that existed before they took possession of the property.
QUITCLAIM DEED
A quitclaim deed is used to transfer an interest in real property from the Grantor to the Grantee if the Grantor has any interest in the property.
The Grantor does not, however, give any guaranties or "warranties" about the title and may not even own any interest in the property. The name comes from the fact that the Grantor "Quits" any "Claim" to the property.
This deed is often used to clear up defects in title and for transfers between family members or spouses.
Remember, we are always available to answer questions about your client's file and have attorneys on staff to assist you in choosing the right deed for your client.
We've created a digital document with the deed descriptions to help your client better understand these terms during the closing process.
Open houses can bring the perfect buyer to the negotiating table or attract enough interest in your home to spark a bidding war. Here are six tips to help you pull off a flawless open house for your sellers:
Deep Clean & Declutter

Cleanliness signals to buyers that the home has been kept in great condition and is most likely in good repair. Remind your sellers to wipe down all surfaces and put away all scattered items. If the home feels suffocating or cramped, advise the sellers to remove some items for the open house.

Spruce Up the Exterior

Advise your sellers to cut the lawn, trim hedges, clear debris, pressure wash the exterior, repair any exterior issues, and touch up the paint. This will give a good first impression as potential buyers pull up to the home.

Stay Away from the House

Ensure your sellers understand the importance of staying away from the home during the open house. This includes pets, too. As friendly as they may think their pet can be, some people are allergic to animals or can get turned off from evidence of a pet. This is another reason to make sure the home is deep cleaned to rid the home of lingering pet evidence.

Shine the Light

Bright, open rooms feel more spacious and inviting. Open the blinds and put brighter light bulbs in lamps to help brighten the space.

Team Up with Other Professionals

Ask a local lender, home repair specialist, decorator, or representative from your closing/settlement agency to attend the open house and provide information about their services.

Provide Property Details

Have property fact sheets with photos and local comparables available for everyone who visits your open house.
Hosting an open house doesn't have to be stressful. If you follow these tips, you'll be sure to find success and sell your listing fast.
As a real estate agent, your brand is your business, and having a marketing team is vital when creating content that correlates with your brand. But what do you do when you don't have a marketing team?
Not every real estate agent has a full marketing team to help with their branding and marketing materials, so here are four free Canva templates to help you build and create content for your audience.
Social Posts
Canva offers templates for multiple social channels, such as Facebook, Instagram, YouTube, and Pinterest. You can even create Facebook or Instagram Stories. Want to make creative Reels for your Instagram account? Canva has a template for that, too - and it's FREE.
You'll never have to worry about whether your content will display correctly on any social platform. Canva takes care of the dimensions so that all you do is click and customize your post with beautiful graphics, pictures, and text. Users can also choose between animated or static images when creating content.
Video Edits
Video posts on social media get 48% more views than posts without video included. However, it can be intimidating to figure out how to shoot and edit videos. With Canva, you can easily upload a video shot from your phone and make edits using any of Canva's video templates. You can customize your video to any social platform and any size dimension. The best part is you don't need graphic design skills. Anyone can create an aesthetically pleasing video for a social media feed. Canva has graphics, shapes, and text that you can plugin to create the perfect video for you and your brand.
Marketing Materials
Canva has every real estate agent covered with marketing material. They have free templates for brochures, business cards, and flyers, as well as digital assets like email banners and social media ad templates. There's even an option to print your designs out. Canva takes the hassle out of making sure your flyers and other marketing assets are the proper size for printing, emailing, or posting.
Presentations
Gone are the days of boring PowerPoint presentations. With Canva, you can create sleek and colorful presentations to showcase your business. Canva's presentation templates are customizable with graphics, pictures, and video to fit your needs.
As an entrepreneur, you wear multiple hats most days. That includes taking on the role of Marketing Director. We know how important it is having resources and tools in your back pocket. That's why we offer our own free resources and Apps for real estate agents. For more information, view our available resources now.
Did you know, as a named tropical storm or hurricane approaches, most insurance companies will suspend writing homeowner policies until the storm has passed? And often, the suspension will last a few days after the tropical storm or hurricane hits.
Even if the tropical storm or hurricane isn't moving directly to the area of your new home, insurers usually suspend issuing homeowner's policies for that area. Since there are no regulations governing suspension timeframes, your insurer can choose to hold off on issuing a policy right in the middle of the closing process. This means you won't be able to show proof of insurance to your lender, and your closing gets delayed.
Here are a few tips to help save your closing during hurricane season:
Consider binding your homeowners insurance prior to your closing date.
Thoroughly review your coverage and have a good understanding of what is and ISN'T covered. This brings us to the next point.
Be sure you've purchased flood insurance to go along with your homeowner's insurance. If you need or plan to purchase flood insurance, be sure to do so at your closing. You'll find yourself in a 30-day waiting period if you don't.
Be sure to check for coverage of any screened enclosures ahead of time.
Review your deductibles and make sure you are prepared for the out-of-pocket expense if a claim should occur.
The closing process can be stressful on its own, let alone adding the uncertainty of a tropical storm or hurricane. Don't be afraid to discuss your closing options with your closing agent. We will work with you and have options to help close on your home, even if you have to evacuate.

Utilizing text messaging in your real estate business can help you attract new customers and maintain a happy customer base. Here are tools to take your text messages from a form of communication to a marketing tool.
Texting Automation to Utilize in Your Business
Text messages have a 98% open rate, making them a better option for communicating simple & direct messages to your customers. With automation, you have a "set it and forget it" system to assist your sales process.
Here are some text message automation ideas to get started.
Sending Custom, Personal Messages

Contacting past and potential clients is crucial in real estate. With text message automation, you can set up flows and triggers to send personal messages such as birthday wishes, congratulations on closing, or a follow-up after your client's closing date.

Contacting Potential Leads 

When potential clients visit your website, set up a text message automation to get a conversation started. If leads are filling out website forms, you can automate a welcome text or a message asking for more details.

Appointment, Class, Open House, & Important Date Reminders

Want to make sure your buyers are filing for homestead on time? Want to let your buyers know there's an open house happening tomorrow? Set up automation to send out valuable information based on times and dates.

Gathering Online Reviews

Setting up text message automation can help grow your online reputation without much leg work on your end. Set a trigger to send a link to review your services a few days after a client's closing.
Tools for Starting Your Texting Automation 
Here are five text message automation software to get started.
Scripts to Use in Your Real Estate Text Marketing 
Here are some texting scripts examples for real estate agents:
"I have 8 amazing listings that won't break the bank! They range from $_____-$______. We can get you in to see them immediately. Would you like more details on any of these homes?"
"[Insert name] thank you for visiting our website. We look forward to connecting with you soon. In the meantime, feel free to text us here. Otherwise, we'll be in touch shortly."
"Hi [insert name], thanks for registering on our website. How can I help you with your search?
"I look forward to meeting you tomorrow on our tour of the houses you have interest in viewing. The first address is 222 Main St, Anywhere, FL 12345. Let's start there at 10 am and go there. Text me here if anything comes up." 
"Hey [insert name]! What is your availability this week? We could set up an appointment to browse a few homes. This way, you can get a better idea of what's out there."
"How long have you been searching for a home? It can completely be a tedious process. Let me know the basics and I can send you what we have right now!"
"Hey [insert name], I have a free webinar tonight on how to get the most for your house, register for a spot at www.____.com.
"It's a HOT, HOT, HOT summer market. What's your home worth? Text back for home evaluation!"
How a Realtor Lost $257,000 of Their Clients' Money
Realtor Kevin got an email from a prospective buyer who was ready to make an offer with their loan pre-approval attached. Kevin clicked the attachment to view the buyer's documents, but there wasn't anything there. "That's strange," thought Kevin, and he closed his email. What Kevin didn't know is that spyware was just installed on his device, and now, hackers had access to everything! The hackers were able to intercept a different deal Kevin was working and re-route a $257,000 wire from a REAL buyer working with Kevin, losing his client's hard-earned money and their home purchase.
You've heard it before, but we're going to tell you again! Your email and cyber security are paramount to your business - and your clients' money.
From wire fraud and malware to personal information loss, there are several ways cyber crooks can succeed in a heist at your loss. There was OVER $213 million reported loss from real estate fraud, just last year!
Here are just a few tips to ensure you're not a sitting duck for scammers and hackers:
Email Security! This is a BIG one! Use spam filters put in place by your organization and report any potential phishing. If using a personal email, be weary of phishing scams. Do not click or open anything from an unknown sender!
Protect your connection! Use a VPN to protect your connection. Public WIFI allows hackers on the same networks you're using and gives them full view of what is transmitted. Cellular devices are encrypted and can help protect your transmissions.
UPDATE your devices! Security patches come through updates, so ensure you're taking a few minutes to run those pesky updates and restart.
Password Managers! Utilizing a password manager can help you make each password strong and different for all sites and programs you're using.
Multi-Factor Authentication! When available, ALWAYS choose two-factor authentication utilizing a code texted to you or a program like Google Authenticator.
By protecting yourself and your devices with layered security, you are decreasing your chances of a cyber-attack. At Florida Agency Network, cyber security is our top priority to ensure you and your clients have a secure transaction from start to finish.
Florida Agency Network boasts its very own network of eNotaries that are all title professionals to handle your RON eClosing. With our network on your side, let's dispel some of the common myths surrounding eClosings:
With FAN's title professionals ensuring you have a smooth and thorough closing, you can't beat the convenience and safety of a RON eClosing, especially when FAN agents are available to communicate and troubleshoot your closing at every step of the way.
Be sure to download the PDF dispelling the RON eClosing Myths and share them with your clients.
For questions about eClosings and requirements, please contact your title professional or visit FANeClose.com.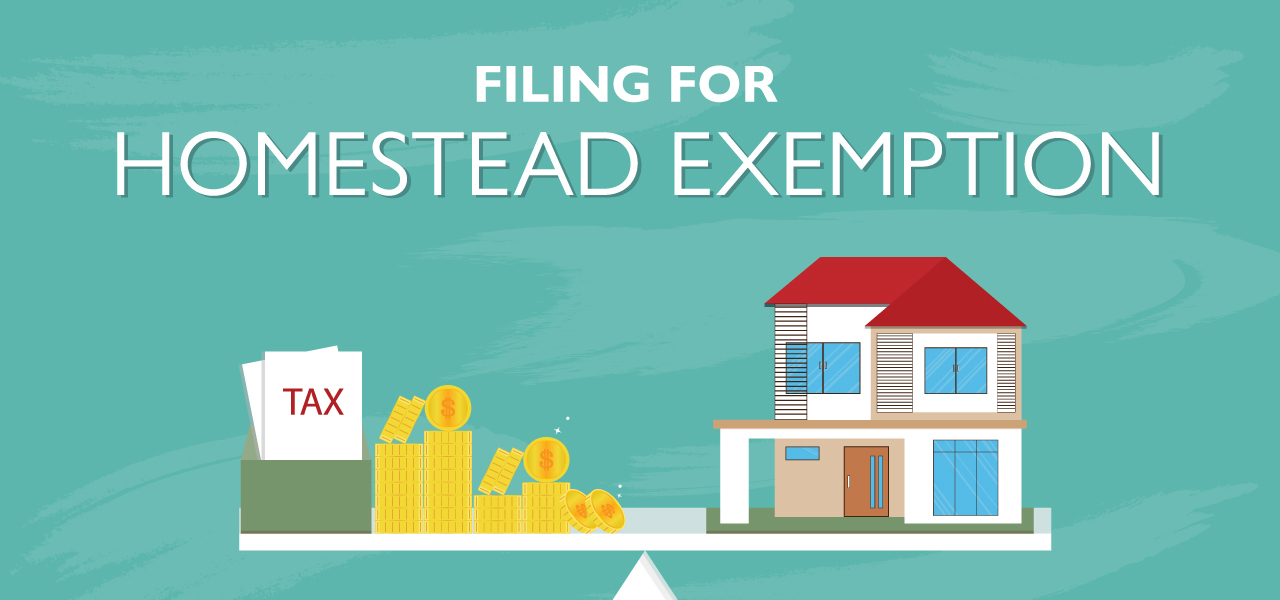 It's that time of year again - homestead exemptions are due! If your clients took possession of their homes before December 31st, they are eligible for homestead exemption for this tax year.
We've put together a homestead guide so you can help your clients understand what homestead is, who qualifies for it, what's required to file, and how they can file for homestead exemption.
Halloween is over, and Thanksgiving is around the corner. That means it's a perfect time to tell the people you appreciate the most those two simple words – thank you.
Gratitude is a powerful message to send your customers, co-workers, and friends to show how much they mean to you. Not only is it the right thing to do, but studies show that recognition can lead to more customer retention!
Here are four effective ways to be thankful:
Write a physical thank you note. This timeless, yet nearly forgotten, art form has the bonus of being 100% customized per person. You'll be remembered in 2021 if you take this route.
Shoot a quick video. Everyone has the technology in their pocket to take a quick video to send to your customer to show some well-earned gratitude.
Write on their wall. Find their social media profiles and send them a quick public message that tells them how appreciated they are. This has the added benefit of being easy to share on social media.
Give thanks in your head. This one may seem to have no effect on your future business prospects, but evidence exists that merely thanking someone in your mind can bring you some of the mental benefits of gratitude, like increased happiness.
At FAN, we also want to give gratitude to every customer of ours for all that you do to make the FAN community what it is and to all those who have given us invaluable feedback on our newest programs, such as Remote Online Notarization, our Fan Agent One App, and Alanna - your new virtual assistant.
And, since we're in the thanking mood, we have a special thank you to everyone that reads our blogs, too, so if you're reading this message, simply put – thank YOU.
We've created a downloadable PDF version of our list of ways to show your gratitude.