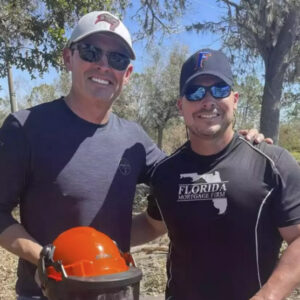 By now, you may have heard about "The Chainsaw Brothers," our own CEO, Aaron Davis, and his brother Nate. When Hurricane Ian devastated the Port Charlotte community in Florida, they felt compelled to show up, toting 30 new chainsaws, ready to get to work helping others to clear the debris and wreckage.
But both Aaron and Nate want to be very clear that this really isn't about them. They received the publicity, but that's not why they did what they did.
Instead, this is about the Florida Baptist Disaster Relief organization, a non-profit serving some of the hardest hit areas of Florida. This is the group that was among the first into Port Charlotte. Nate tells us there were volunteers in the group whose own homes had been affected by the same storm, and yet, here they were, helping others with hot meals and other services.
If you take one thing from this blog, please think about making a small donation. They don't promote themselves, nor will they. And they go largely unheralded. Aaron and Nate would rather you express gratitude to these fine people.
If you take two things from this particular posting, please consider this—especially in a world where people are more likely to pull out their phones to take personal video than help someone in need. Aaron and Nate were raised in a small town on a small farm. They were raised to simply step up when the community was in need. No need to tout one's own good deeds. Just do it. It's part of the responsibility of being a part of the community.
And yet, it's a lesson lost in this volatile times.
So the next time you see someone in need, or something terrible happens in your neighborhood—it need not be as big as a hurricane—consider stepping up. You don't have to buy chainsaws. You don't have to be wealthy. There's always something that can be done. Nate reminded us that both he and Aaron aren't contractors or construction people, just businessmen working behind laptops. But that didn't stop them. So rather than thanking them, consider stepping up in your own small way the next time someone in your community finds themselves in need.
On November 1, 2021, the FR/BAR Residential Contract for Sale and Purchase (the FR/BAR "As Is" Contract) underwent several changes reflecting an intent to level the playing field between buyers and sellers of residential property. In case you missed it, here are some notable changes. PLEASE NOTE: This is NOT a comprehensive or exhaustive view of these changes. The Contract has further updates, new riders, and other changes that you should familiarize yourself with and contact legal counsel for further information.
Section 8(b) – Loan Approval Period
Two tasks must now be completed during this period: The buyer must obtain approval for financing as described in the section (as before) with a new requirement that the buyer's lender must receive a satisfactory appraisal before the approval period expires. This aims to prevent a low appraisal from ruining a transaction up to and including at the time of closing. It also aims to ensure that the property can return to market much sooner to find a new buyer, should funding fall through.
Make sure you're ending the loan approval period well before the closing date!
Section 19, Standard O – Delivery Methods
Under the revised contract, methods for delivery notice have changed. They can now be delivered by fax or email, in addition to the by mail or via personal delivery options that remain in place. Other electronic delivery methods have also been deleted, such as text messaging. Texting cannot be used to provide notice under this new contract! They are unreliable in terms of providing evidence that a notice was delivered by erasure or tech 'fails.'
Other Notable Changes Include, but are not limited to:
The definition of "Personal Property" now includes thermostats, doorbells, TV mounting hardware, and storm protection items.
FIRPTA withholding and reporting costs have been added as an item to be paid by the seller.
The definition of closing now includes that "all funds required for closing are received by the closing agent and collected pursuant to STANDARD S".
And of course, due to our new way of life in a pandemic, STANDARD G -Force Majeure has been revised to include "governmental actions and mandates, government shutdowns, epidemics, or pandemics."
Along with these changes, there have been several updates and additions of new riders including Mold Inspections, Seasonal/Vacation Rentals/Pace Disclosure Riders, and others. Please keep in mind that this list is an overview of changes and NOT a comprehensive list. Should you have any questions on the contract, please contact legal counsel for advice.
You can review a full breakdown the contract changes here.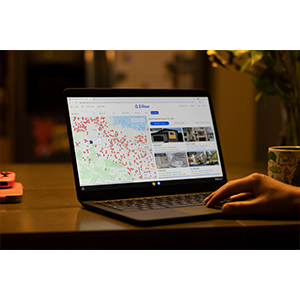 It's nice to see that Zillow recently saw fit to proclaim, in its 2022 real estate market predictions, that "the Sun Belt dominates Zillow's list of hottest housing markets for the second year in a row."  At the top of that list? Tampa and Jacksonville.
Now, those of us who live in Florida have always known it's a natural real estate, er…hot spot! But, especially after weeks and months of reading the doom and gloom of the impending decline of the refinance spike; rise of interest rates and shortage of inventory, it's nice to put it all into perspective.
While it's easy enough to aggregate numbers from numerous local markets to create some national numbers, there's no true national market. Just a collection of local markets. So saying many trends will impact each market equally is much more often than not false. Will interest rates rise this year? Probably. But how much will they rise; how long will the rise take to impact each market and to what degree? Let's not forget, home values have soared over the past three years. It's not all that apparent that they will suddenly crash. Will appreciation slow? Yes. Are declining appreciation and depreciation the same thing? Absolutely not. In fact, the same Zillow forecast suggests the nation's top 50 markets are expected to "grow healthily in 2022." That doesn't sound like a year of doom and gloom to us.
Now, back to Florida, where the vast majority of Hillsborough Title's clients, partners and friends live and work. The same forces that drove our largest markets to jaw-dropping growth in 2020 and 2021 are still in place. Home values will likely still grow. Inventory is still moving quickly, indicating demand remands high. And employment and population indicators suggest Florida's top markets are still home to motivated, capable buyers with confidence in the job market and their earning potential. So whether the Fed raises the primary national rates by a quarter of a percent or .000001 percent (and believe us, it won't be raising it enough to disrupt the economy dramatically in an election year), odds are that, if you have property or clients with property in Tampa or Jacksonville (or Miami, or Orlando, or Gainesville…), it will be another productive year for our friends in the real estate business.
We're ready for the volume here at Hillsborough Title. And we've only continued to work at streamlining our processes to create the smoothest, fastest, most tension-free closings you could ask for in a purchase environment. Then again, we're proud of the places we live and work, and we never bet against them. So Zillow's just telling us what we already knew!
Take the FEAR out of FIRPTA
FIRPTA is an acronym for the FOREIGN INVESTMENT IN REAL PROPERTY ACT of 1980. We know FIRPTA sounds crazy, and it does have a bunch of rules. But the idea behind it is simple – when buying a house that is owned by a foreign party, the title company must withhold a portion of the sale to make sure they pay taxes and it's up to the BUYER to report the sale to the IRS!
Sounds complicated, we know… so here are 5 Facts to take the FEAR out of FIRPTA
FACT 1: WHO IS FIRPTA FOR?
The first thing to know is that FIRPTA only applies to buyers that are buying from a seller who is not a US Citizen/Resident Alien. There are several identifying factors for a foreign person or company, which the title company will discuss with the seller.  If the seller is a foreign person or company, then there may be a portion of the proceeds withheld from closing.  The seller will apply for a TIN number before the sale by filling out the W-7 application, if it's the first time selling a property in the US.
FACT 2: CAN THE SELLER BE EXEMPT?
Yes! If it is a home with a sales price under $300,000 and the buyer intends to occupy the new home as their primary residence for most of the year, over the next two year period of time, the property is entirely exempt from the withholding.  The buyer will be required to sign an agreement to confirm their intent to reside. This fact means for some people, FIRPTA never comes into play – but there's still some paperwork you'll need the parties to sign at closing.
FACT 3: HOW MUCH IS WITHHELD?
IF the sales price is over $300,000 to $1,000,000, the required withholding is 15% regardless if the buyers intends to occupy the property full time. There are some other rules that can make the withholding % increase or decrease, however, those are more rare.
FACT 4: What about a SHORT SALE?
Unfortunately for the seller, sometimes the sold home is worth less than the amount owed, but the FIRPTA requirements STILL come into play.
FACT 5: WE DO IT ALL FOR YOU!
The best part is when using ANY Florida Agency Network branded title company, we've got you covered when it comes to FIRPTA.  We will discuss what is needed, based on the particulars for the parties and transaction and also have CPA's that we can refer to, if needed.
To download more information about FIRPTA download our PDF here or call any of our locations.
Aaron Davis earned a new nickname this week, the "Tampa Chainsaw Man", and for good reason. He saw the devastation throughout Texas, and after traveling to the region, donating and raising funds for local Texas charities, he asked what else he could do. That's when they put a chainsaw in his hand. With his Bucs hat proudly on his head, he started removing trees and other debris to further relief efforts and lend a helping hand.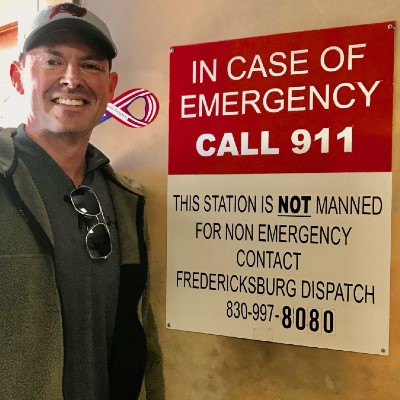 TEXAS (People.Com) - Aaron Davis flew from Tampa, Florida, to Austin, Texas, on Friday — because he wanted to help people affected by the snow and ice storm.
"I just felt incredibly guilty sitting down in Tampa, Florida, in the sunshine watching the rest of the country suffer," Davis, 45, tells PEOPLE. "I've weathered many storms in my life in Florida, the hurricane capital of the world."
During the last Florida hurricane, he bought and delivered generators to people in need. "I just try to step up and do what I can," he says.
A business owner (his company does remote real estate closings), Davis told his staff he was taking a month off to volunteer in Texas. "I felt the need to be feet on the ground in Texas to help out however I could," he says..... Read full article.