As we head into 2022, you might be thinking, "New year, new social strategy!" If so, here are five trends for 2022 you can incorporate into your real estate business social strategy.
A Push Toward More Video
With the rise of Tiktok and its influence on other social media apps, it's no surprise platforms like Instagram and Facebook are working to convince their users to create more videos.
In a video update from the summer, Instagram CEO mentioned the app is shifting focus from photo-sharing to "four key areas: Creators, Video, Shopping, and Messaging."
If you haven't done so already, creating engaging and entertaining short-form videos is essential to all social strategies. A few ideas you can work on include creating a video of your listing and its best features, showing off your team using a viral trend, or using viral audio to keep customers up to date with market trends.
The Rise of Live
Livestreaming continues to grow in popularity as it gives your audience an intimate look into your business. Giving a behind-the-scenes look to your customers creates a relationship. And with new features being developed for livestreaming (for example, the ability to bring in 3 different people into an Instagram Live), you can bring more value to your customers.
One of the ways you can use livestreaming for your real estate brand is by going live with other real estate professionals and conducting interviews or doing a Q&A on Live. You can also go Live at events such as Open Houses, Charity Events, etc.
Social Customer Service
"People don't want to talk on the phones anymore." Naturally - It's much more convenient and comfortable to reach out to businesses and brands virtually. The pandemic pushed this even more with the need for everything to be virtual/digital and updated at any moment.
In a Nielsen survey commissioned by Facebook, 64% of people said they would prefer to message rather than call a business. And ​​according to Gartner, 60% of all customer service requests will be managed via digital channels by 2023.
It's vital to ensure your customers can locate you on your social channels and can get in contact with you easily.
Understanding Inexpensive Social Media Advertising
Not every business has the budget to include paid or sponsored posts into its strategy, but it's beneficial to understand how it works.
If your goal is to reach new customers, you won't achieve that goal by relying only on an organic post or going viral. In fact, the average organic reach of a Facebook or Instagram post is 5.2%.
At the very least, learn how to boost your top-performing posts to engage with new customers. Check out Hootsuite's Venn diagram on the benefits of paid social posts vs. organic social posts.
Further Use of Augmented Reality
About 90% of the real estate agencies have started using AR technologies to provide better services to their clients, for example showcasing homes. As the technology continues to develop, so will the ways you can use it in your strategy.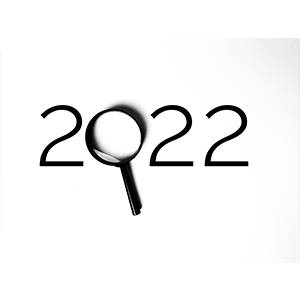 In some markets, it may not yet seem like it. But even as some lenders continue to ride the refinance wave, the forecasts for the coming year are fairly aligned in agreeing that the refinance boom will be receding soon. For some, it already has. For others, maybe in a month? Three months? Five months? Obviously, we don't really know. But it seems likely that, barring some incredibly impactful and unexpected event, we'll be doing much more purchase business in the coming year than we will be refinance.
The forecasts also agree that volume will be high again in 2022. The downside is that, like most boom markets, the mortgage and title industry expanded to meet the historic demand we saw in 2020 and 2021. That means there are more mouths to feed. And while the proverbial "pie" is still ample, it will be smaller than the giant feast we've been enjoying.
So what does that mean for you?
If you're a REALTOR or loan officer, you already know what you need to be doing. You're shoring up your relationships, scrubbing your leads and double-checking your CRM. A competitive purchase market is built upon leads, marketing and sales. But if you are a lender, you're probably also becoming more and more aware that 2022 will likely be more expensive for lenders. "Margin compression" may end up being the phrase of the year, and with good reason. When volume is sky high and a product lends itself naturally to streamlined production processes, we don't talk too much about margins. But the purchase transaction takes longer to close, comes with more complications and can be costlier to produce.
So, REALTORS and lenders, the service providers you choose on the title and closing side can make a difference in a purchase market as well. Turn time is a great example. If your provider helps shave a day or two (or three) off of the closing process because it's already positioned for efficiencies, your closing process is that much shorter as well. Your staffs are more productive as they move on to the next file or next sale. And, as an added bonus, you're likely to have a happier borrower on your hands when the closing process is smooth and quick. Can't hurt the repeat or referral aspect of marketing, right?
For title companies and other service providers, now is also the time to revisit your production and service processes as well. How automated are you? Are there costly, way-too-manual elements to your workflow that require more labor than your margins can bear? Outsourcing has long been a Business 101 solution for shrinking margins for a reason. It works. Simply being able to eliminate some fixed expenses for a provider able to scale its services is a classic and effective way to relieve some of the margin pressure.
This isn't the first posting we'll do about the coming purchase market and it likely won't be the last. But we haven't truly seen a more-or-less nationwide purchase-dominant market in years. Here's the best news. All indications are that the opportunity will be there. And a little competition never hurt, right? It's time to get prepared and have a plan!