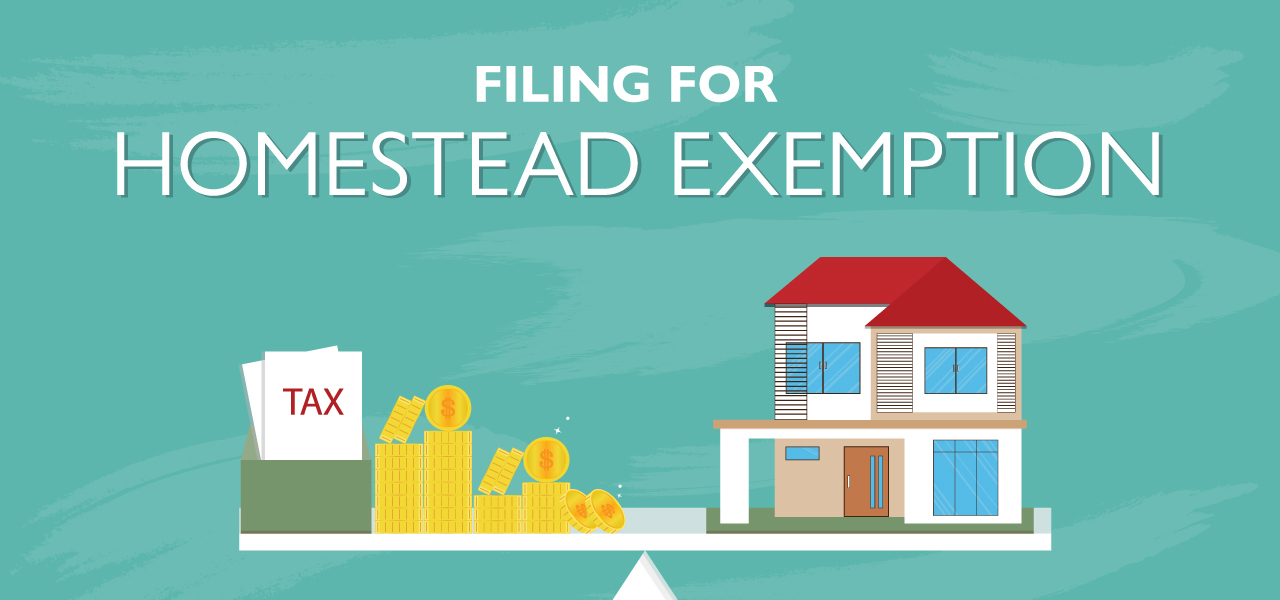 It's that time of year again - homestead exemptions are due! If your clients took possession of their homes before December 31st, they are eligible for homestead exemption for this tax year.
We've put together a homestead guide so you can help your clients understand what homestead is, who qualifies for it, what's required to file, and how they can file for homestead exemption.
Did you know...?
All of our locations now offer electronic EMD delivery services! It's as easy as click-and-send; No downloads, no logins, no account creation.
Have you ever found yourself in the 11th hour with a client needing to deliver their earnest money deposit? We want to provide you and your client with an easy, after-hours, open 24/7/365 solution that will prevent you from running all over town, missing wire cutoffs at the bank, or – worst case scenario – having a contract fall through.
Check out our latest information on the new feature!
Florida Agency Network (FAN), announces the release of a new Electronic Earnest Money Deposit ("EMD") program. This program is part of FAN's continued effort to keep everyone safe and secure, streamline the closing process, and move that much closer to a true paperless closing.
Customers buying homes are now able to send their EMD electronically, allowing for a fully-digital transfer of funds, and eliminating the need to visit any of FAN's multiple office locations throughout the state. In addition, it allows for the added benefits of protecting sensitive information, enabling out-of-town closings, and it allows customers to receive a verified and automated receipt for their records.  The service does NOT require the client to create an account, or download an app, to send the EMD electronically.  It simply requires the click of a button from any of FAN's websites where homebuyers are directed to Keybox, Payload's platform for secure electronic real estate payments.  "We're excited to partner with FAN to enhance the home buying experience across the state of Florida," said Ryan Rybolt, CEO of Payload.
"One of the items that is a consistent burden to our clients is the handling of EMDs. We live in a world of technological innovation, digital movement of funds, and less dependency on checks and paper currency. This new service offers convenience to our clients, and a more efficient solution for receiving funds. The days of racing to the title office within 72 hours of signing a contract, mailing or overnighting funds, or waiting hours for wiring instructions are history," said Aaron M. Davis, CEO of Florida Agency Network.
About Florida Agency Network
The Florida Agency Network (FAN) is a statewide alliance of title agencies that share services, resources, and technology. FAN has formed a strategic alliance amongst members and vendors, in addition to creating proprietary technologies, to better serve its clients, allowing it to provide customized solutions to protect and streamline the closing experience. Members share back-office services, pooled resources, access to industry-leading technology, improved efficiencies, and the ability to offer their clients greater geographic coverage throughout Florida with SOC 1 Type 2 and SOC 2 Type 2 security compliance solutions available.
For more information, please visit www.FLAgency.net
About Payload
Payload is a powerfully simple, yet robust, financial technology (fintech) platform to securely process credit card and ACH payments. The platform was built for developers, software platforms, and merchants who want to accept secure payments without the burdens often associated with card acquiring.
Keybox is Payload's solution for processing secure, electronic real estate payment transactions. Keybox replaces manual check payments or costly wire transfers associated with Earnest Money, Agent Fees, Commissions, and other Real Estate transactions.
For more information, please visit www.payload.co  or https://keybox.payload.co/?
It's October, season of carving pumpkins and munching on candy corn. However, there's something lurking just around the corner or hiding in the front yard creeping up on your customer, and if your customers are not careful – these monsters can jump out and KILL YOUR NEXT DEAL!
To help ensure your customers don't unwittingly cast themselves as the victims in their own horror movie this season, check out the tips below on some of the biggest KILLERS of a real estate transaction!
Don't Spend Like a PSYCHO!
After signing the contract for their new home, but before closing, some customers just get into a spending mood! It may be tempting to use a new line of credit to fill the new house with furniture or purchase a shiny new SUV for the driveway, but these transactions can QUICKLY change your lender's opinion about your credit-worthiness and cause your deal to go down the drain!
Avoid the Home of FRANKENSTEIN.
Some homes look great on the outside and even through the buying process, only for the future homeowners to find out the home has not been properly upgraded throughout the years and is, instead, a mishmash of a lot of parts like Frankenstein's monster. That home may not pass inspection, and when that happens, the sale is gone. Don't let your buyers be sad. It's a good thing to keep their family safe from plumbing, foundation, or electrical issues... as Frankie says – FIRE BAD.
Steer Clear of the INVISIBLE ZOMBIE.
A surprisingly common issue when someone is selling their home is that their legal spouse has gone as invisible as Claude Raine. When people move away from each other without filing the correct legal documents, they may forget that technically BOTH parties still own the home, and there's been instances where the former spouse cannot be found in time – bringing the closing to a screeching halt.
Don't Let Liens Drain You Like DRACULA.
Imagine getting excited about your new home, only to find the solar panels that you thought were a nice addition come with a $20,000 lien on the property. Just like Dracula – that sucks! Make sure you ask your title company for a comprehensive title search so that these kinds of liens don't suck the life out of your customers' bank accounts!
As you can see, it may seem like there's danger lurking around every corner, but with a little bit of preparation - and choosing a title company backed with the power of Florida Agency Network - you can help your customers avoid turning their experience into a horror film!
Happy Halloween!
You're doing it. You're buying a house! Since the process can be overwhelming and confusing, we've simplified it in the best way possible. What better way to explain each step than to use GIFs from one of our favorite TV shows, The Office?
1. The Contract is Signed & Sent to the Title Insurance Agency
Congrats on finding "The One!" At this point, your real estate agent has drafted your official contract, and the title insurance agency is starting the closing process. You're on your way to owning a new home!
2. Sending Your Earnest Money Deposit
Think of your earnest money deposit, or EMD, as a "good faith" deposit. It shows the listing agent and seller how serious you are about the home and getting the transaction closed. The dollar amount of your EMD is stated in your contract when it's signed. Be sure to discuss what you're comfortable putting upfront with your real estate agent. Depending on how much you agree on, it can seem like an expensive upfront cost. Your real estate agent is an expert and can advise you on the amount of money they think you should send. Take comfort in knowing the EMD will be held in your escrow account and used towards closing costs or the down payment.
3. Your Title Search is Ordered
Your title insurance agent will order a title search to ensure the title to your property is clear of any liens, back taxes, or other claims. To get a thorough search completed, ask your agent to request the title insurance company conduct a municipal lien search, permit search, and code enforcement search. With Florida Agency Network's offices, we offer this to each buyer via the buyer's agent.
4. Time to Schedule Your Home and Pest Inspection
Shortly after your offer is accepted and sent in, your agent will discuss scheduling a home inspection. You'll need to complete the home inspection quickly. Doing so will allow as much additional time possible for any follow-up inspection.
5. The Title Commitment is Completed
You're one step closer to closing on your home! The title commitment tells a buyer they're able to obtain a title insurance policy with that agent. The commitment contains the terms, conditions, and exclusions that will be in the owner's title insurance policy.
6. Appraisal is Completed
The home appraisal should come back at or above the contract price. The appraisal protects a buyer from paying more than the home is worth. If your home appraisal is lower than the purchase price, don't worry! Discuss your options with your real estate agent.
7. You Get the Clear to Close
You'll begin to see the light at the end of the tunnel once you and your agent receive the clear to close. "Clear to Close" means the underwriter has signed-off on all documents and issued final approval on your closing.
8. Your Closing Date is Scheduled
Once your closing date is scheduled, don't forget to double-check for the required documents, identification, and time deadlines. The last thing you want is to forget to bring an item or sign an eDoc and have to reschedule your closing.
9. It's Time for a Final Walkthrough
The final walkthrough is your opportunity to do one last visual inspection to make sure everything is in order. At this point, your closing starts moving much faster, and the finish line is right ahead!
10. Signing Your Closing Docs
We hope you're ready to sign, sign, and sign some more! While it may be exhausting and overwhelming, don't be afraid to pause and ask questions. At the closing table, your title closer and real estate agent are available to answer any questions you may have. Don't forget, this is your moment, and you can go as quickly or slowly as you prefer. You're allowed to get ice cream afterward, too!
11. Receive Your Keys
You may or may not receive the keys to your new home at the closing table. In order to get those, the funds have to be wired to the seller. However, once they are received and confirmed, you have a new home!
You're officially the owner of a new home, and we think that is Perfectenschlag!
You've just bought a house. You and your spouse are enjoying your new home, your new neighborhood, and your new back yard. In fact, you're out back sipping coffee one morning when you open a letter from your city and find that you now owe $34,000 in code violations. The previous owner let the lawn grow too tall and didn't fix it for months.
This sounds like a horror story, and it is! But, it's also a true story! This is one of the many dangers in not getting a municipal lien search – an additional search that must be requested.
That's why Florida Agency Network offers a wide variety of additional comprehensive searches that go above and beyond the typical lien and title searches required by law.
Here are some of our additional searches and the value they hold:
MUNICIPAL SEARCHES
This search allows us to find liens from the local city or town that may be placed for various reasons, such as unpaid taxes, water, or sewer charges. These can come back to the new owners, as the lien is on the property not the person who owned the property.
MERS
This is a national database that tracks mortgage servicers to ensure interests in loans for residential real estate. This ensures that the mortgages have been moved properly and your current servicer is the correct one.
PERMIT SEARCHES
When an owner has open or expired permits left on the home, they can cause trouble for the new owners – especially if they want to do some work that requires a permit. It's important to get these items resolved before closing.
CODE & CODE ENFORCEMENT SEARCHES
Code violations are the responsibility of the homeowner, regardless of when the violation happened. This means tall grass, pest extermination, or other code violations can come back to cost the new owner.
These are just some of the ways that not doing a comprehensive search for your customers can come back and cost them. Your Florida Agency Network agency is ready to help! To share this information with others, we have a downloadable PDF.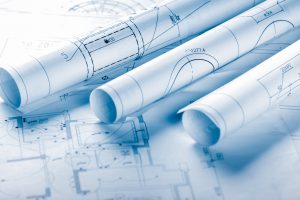 It's Spring, which means it's time for new growth and sales! Let's make sure your new customers are ready to buy a home in the busy season by ensuring they know the importance of a land survey! Getting a survey is more important now than ever and can help your customers ensure that they're getting everything they paid for - and nothing they didn't!
It may seem obvious where the lines of a property are when you're on the land, but because of easements and agreements between neighbors, those property lines might not have been legally recorded, which means the property divisions might not be as clear as you think!
If your customers do not clearly define their property lines, they might fall victim to a full range of unpleasant scenarios. Take a look at these common situations that your customers may face:
When the property lines are not defined and a neighbor's fence or building ends up in your customer's yard, old neighbor agreements that may have been in place at one time might no longer be agreed upon. This can lead to disputes or, worse, legal liability.
A common easement is a piece of your customer's property that they allow utility companies to access, but other easements exist, like those for drainage or dock maintenance. Building on these easements can be illegal and costly.
Each property has requirements for how close or far from the property lines your customer can build. If a new structure, such as shed or pool enclosure, is within these lines your customer could be forced to take them down, which means time and money wasted!
In addition to the situations listed above, surveyors also maintain a true legal description of a property to ensure buyers are purchasing the right property and can certify the new survey to the buyer (new owner).
So, as the real estate season heats up with the Florida weather, encourage your customers to get a land survey before closing. It's one more step they can take to protect themselves when purchasing their property.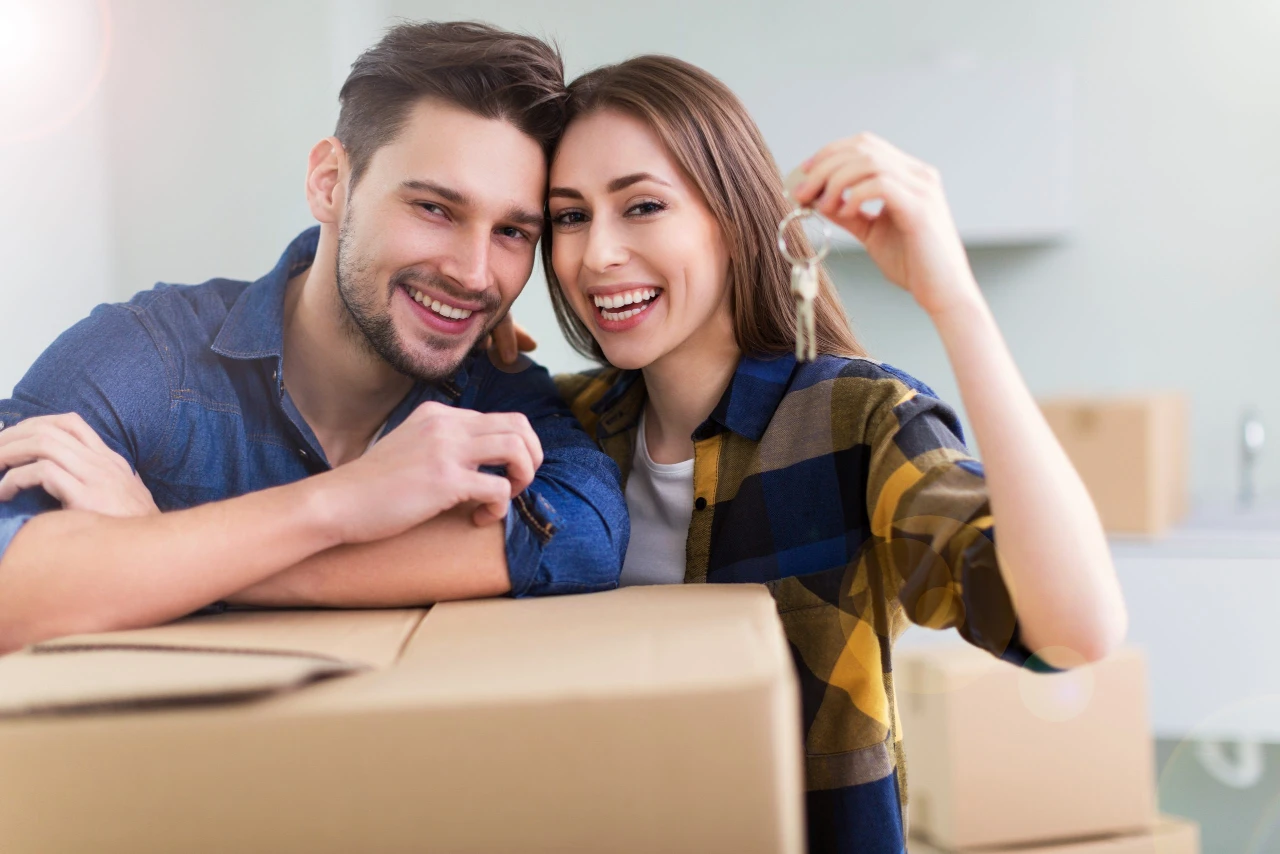 We all remember the classic tale of Romeo and Juliet. It was a story of love, tragedy, and (SPOILER ALERT) a SERIOUS lack of communication. While tragic in the end, it's a great story to recall around Valentine's Day, and it's one that can be used to help your customer make sure their story has a better outcome.
Sometimes even a star-crossed couple will make the largest decision of their lives – the decision to purchase a home. While many couples will pool their assets, get a joint mortgage, and take title together, sometimes that's not possible or one spouse already owns a home before marriage. In pre-marriage ownership scenarios, if one spouse solely owned the home before the marriage, their new, non-owner spouse will need to sign a deed and/or mortgage on the property for the owner spouse to sell it or mortgage it - unless they get a divorce prior to the sale. (Hey, Romeo & Juliet WAS a tragedy after all!)
So, in Florida, even if a spouse is not going to be on the title or a promissory note to repay a mortgage, they still need to sign the deed when selling the property or getting a loan. That's because, unlike the Capulets and Montagues, today's couples have something that Romeo and Juliet didn't – the Florida Constitution.
Article X, section 4, of the Florida Constitution, also known as the Homestead Exemption, is a powerful law that offers many benefits to Florida citizens. You may already be aware of the tax benefits of declaring your "homestead" that are outlined in section 6, but section 4 has some other, lesser known, and noteworthy protections, including:
Exemption of Forced Sales, Even at Death
Restrictions on Wills & Estates
Rules on Alienation or the Voluntary Act of Disposing of a Property
Section 4 helps guarantee that a Florida homeowner cannot be forced to sell their home to repay a debtor in most situations outside of mortgage repayment, mechanical liens, and outstanding property taxes. It also allows tax protection when the couple sells their home and intends to use the profits to buy another home.
To protect as many citizens as possible under these laws, married couples are required to sign the deed to the property when they sell the home. This means that if the Capulets had ever convinced Juliet to leave the Montague she married, she could not have sold their home without Romeo knowing about it. Also, neither she nor Romeo could leave the home to a minor child in their will, without the other party waving at least a portion of their rights.
So, while we are sure that a rose by any other name would smell as sweet, make sure your customers understand why both spouses' name should be on any deed once married and stay tuned for more tips to help your customers to come as we move further into the year.
Until then, parting is such sweet sorrow.....